Civic Engagement Research Awards
The Institute supports research from UIC faculty that centers on the concept, practices, and methods of civic engagement.
We seek to partner on research that furthers understanding about effective strategies or tools that help:
Citizens better understand the policy making process
Citizens and communities to become more engaged in policy debate or deliberative processes
Government become more responsive to citizens
Government, non profits, and civic institutions use technology to engage and connect citizens (including those with disproportionately lower access to technology than the public at large) with government and/or improve service delivery
Community development efforts or local community change initiatives use civic engagement to enhance effectiveness or increase the overall impact of programs
Our research award amounts vary year to year. Historically, awards have been between $10,000 and $20,000 per project. UIC faculty and research staff of UIC research centers, institutes, and programs are eligible to apply.
The research awards are contingent on state funding and availability each fiscal year.
Our 2018-19 FY Civic Engagement Research Awardees
Andy Clarno

Department of Sociology/ College of Liberal Arts and Sciences

"Policing in Chicago Research Group: CPD Gang Database"

Sage Kim

Department of Health Policy and Administration/ School of Public Health

"Organizationally Mediated Social Capital, Community Engagement, and Medically Underserved Areas"

Kelly LeRoux

Department of Public Affairs/ College of Urban Planning and Public Affairs

"Assessing the Impact of Technology on Voter Participation"

Amanda Lewis

Institute for Research on Race and Public Policy/ College of Urban Planning and Public Affairs

"Racial Wealth Disparities among the Middle-Class in Chicago"

Yamilé Molina

Department of Community Health Sciences/ School of Public Health

"Empowering Latinas through Health-Related Community Development and Civic Engagement"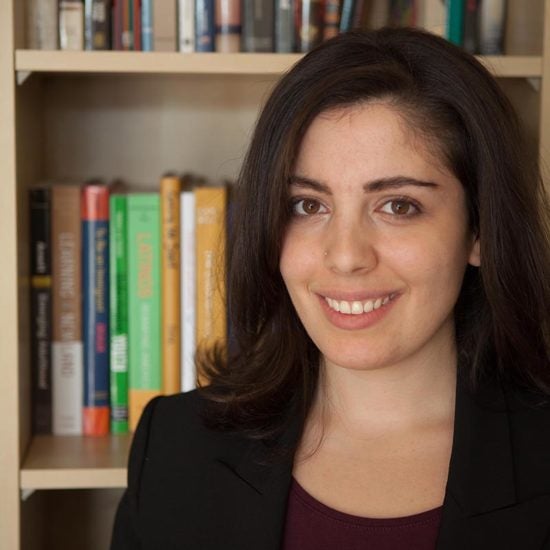 Recently Featured Research
Dalal Katsiaficas, PhD, recently presented her IPCE-funded civic engagement research project, "Supporting the Needs of Immigrant-Origin Students to Foster Civic Engagement." She completed her final report in collaboration with a team of scholars and educators from UIC called the Development of Immigrant Youth in Action (DIYA) Lab. Their research is presented as a creative zine and features contributions from students at UIC.
Learn more about DIYA Lab and read the civic engagement zine
Past award recipients
IPCE Civic Engagement Research Awards have historically been allotted to areas of study ranging from sociology to education to computer science.
For more information, please contact Maggie Eickhoff, Visiting Research Associate
Maggie Eickhoff
Visiting Research Associate