Feb
18
2021
Muslims in America: A Learning Launch
February 18, 2021
12:00 PM - 4:00 PM
Address
Chicago, IL 60612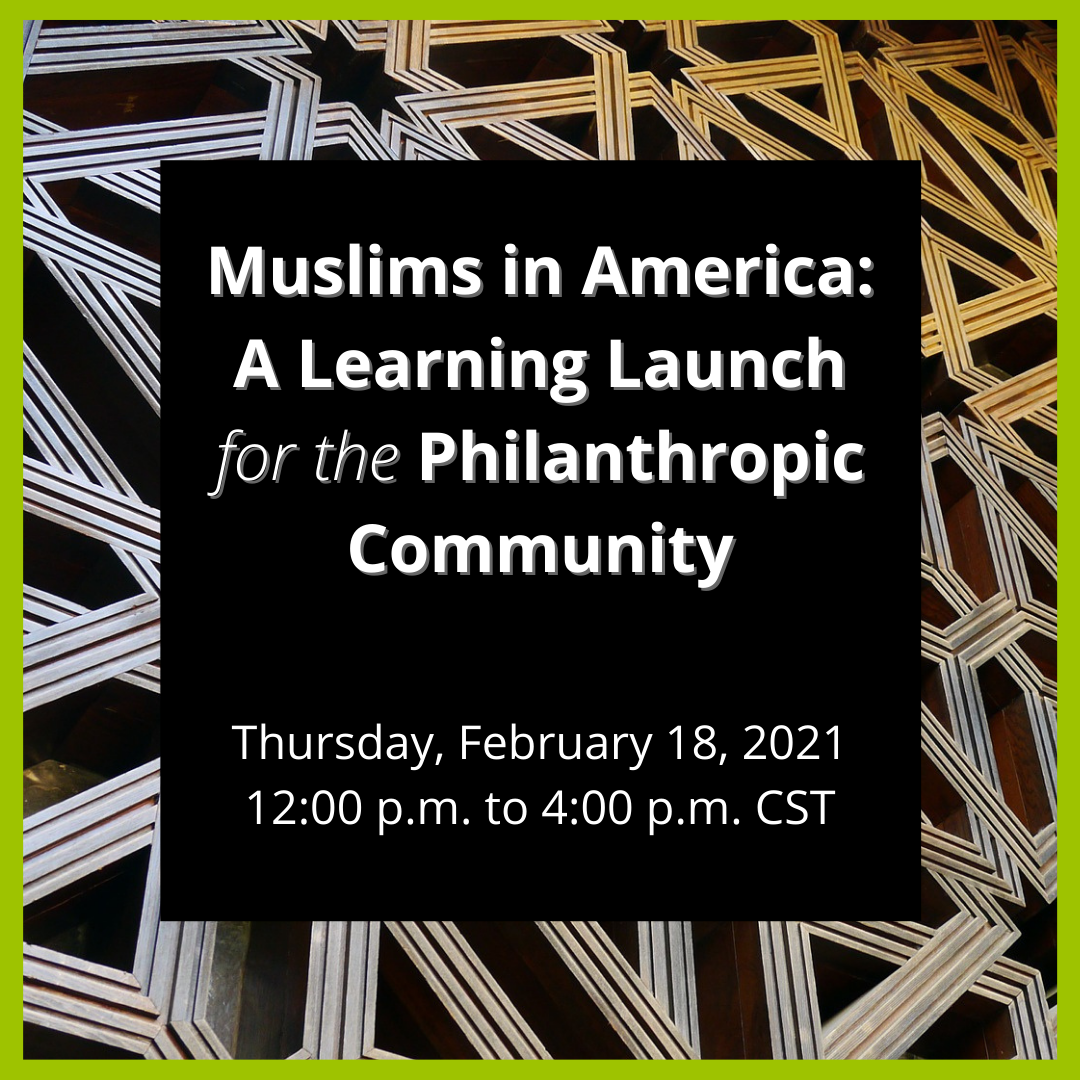 This fall, a committee of leaders gathered together to start planning an event that would foster a deeper understanding of American Musilms, Muslim NGO communities, nuances of funding, and specific issues these communities face. The result is a convening titled Muslims in America: A Learning Launch for the Philanthropic Community to be held on Thursday, February 18, 2021 from 12 p.m. - 4 p.m. CST.
Leaders from the Field Foundation, Inclusive America Project at Aspen Institute, Interfaith Youth Core, Bank of America, WBEZ/Chicago Public Media, the Center for Religion and Civic Culture at University of Southern California and many more have already committed to join us.
Additional details and registration page to follow soon!
Learn more here.
Date updated
Jan 21, 2021