Meet the 2022-2023 UPPF Fellows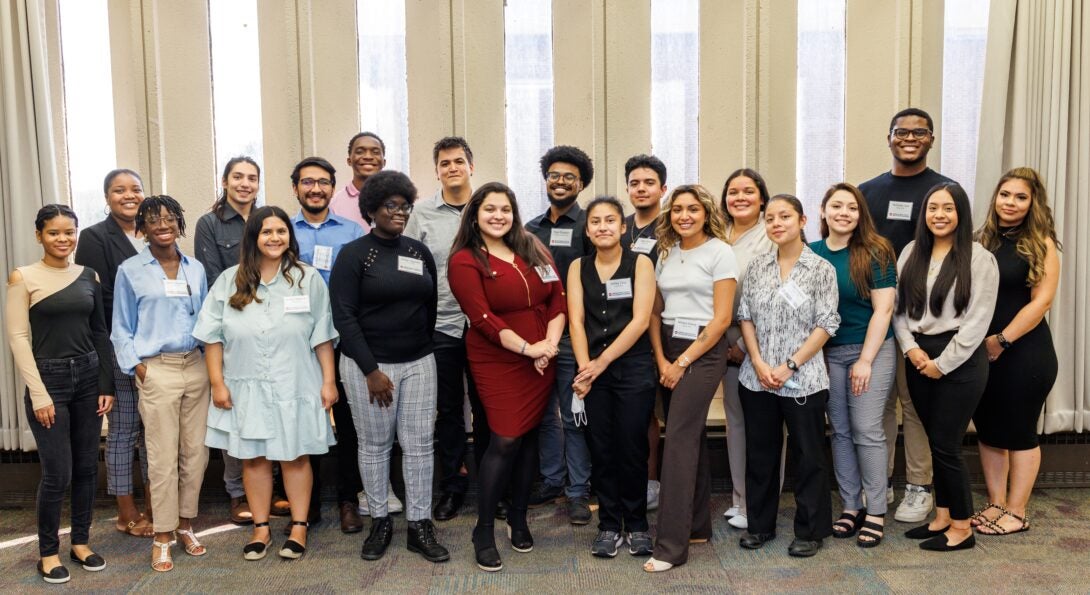 18 undergraduate students will participate in the fellowship program this year
IPCE, in partnership with the African American Academic Network (AAAN) and Latin American Recruitment and Education Services (LARES), is pleased to welcome the 2022-23 cohort of undergraduate students to the Urban Public Policy Fellowship (UPPF) program.
The 18 UPPF fellows will attend seminars covering the areas of public policy-making, advocacy, community development, and service provision. They will also complete a valuable internship experience and will further enrich their education through a comprehensive research project.
The fellows will present these research projects in the spring.
The following students were accepted as fellows for the 2022-23 academic year:
Jair Alvarez, Arlene Amaya, Ashley Cruz, Felix Giron, Nicholas Hart, Renee King, Elvia Kouassi, Vanessa Luna-Victoria, Ishmael Mendoza, Wilma Mendoza, Ayesha Muhammad, Adrian Oyetero, Citlali Rodriguez, Nathalie Rodriguez, Karlie Sanchez, Jose Serrano, Melodie Slaughter, and Michelle Soriano Gonzalez.
We are also welcoming four new Graduate Mentors for the program: Ryan Fulgham, Marissa G. Leal, Alejandro Monzón, and Lamonica Sykes. Read more about their backgrounds and the experience they are bringing to the program on our staff page here.
Modified on September 16, 2022