Civic Engagement as a Computer Scientist: A Civic Engagement Lunch Talk Follow-Up
On October 19th, 2022 Associate Professor in Computer Sciences Chris Kanich presented at IPCE's Civic Engagement Lunch Talk series at the UIC Daley Library. His presentation was titled "Civic Engagement as a Computer Scientist".
In his talk, Professor Kanich reported on findings from a research project at the intersection of sociotechnical cybersecurity and privacy. Over the past year, Dr. Kanich participated in the municipal redistricting process as a data scientist, a software engineering practitioner, and a commissioner in the Chicago Advisory Redistricting Commission. This talk provides an overview of his experience in multidisciplinary civic engagement, and explores potential opportunities for future efforts at the intersection of computer science and civic engagement.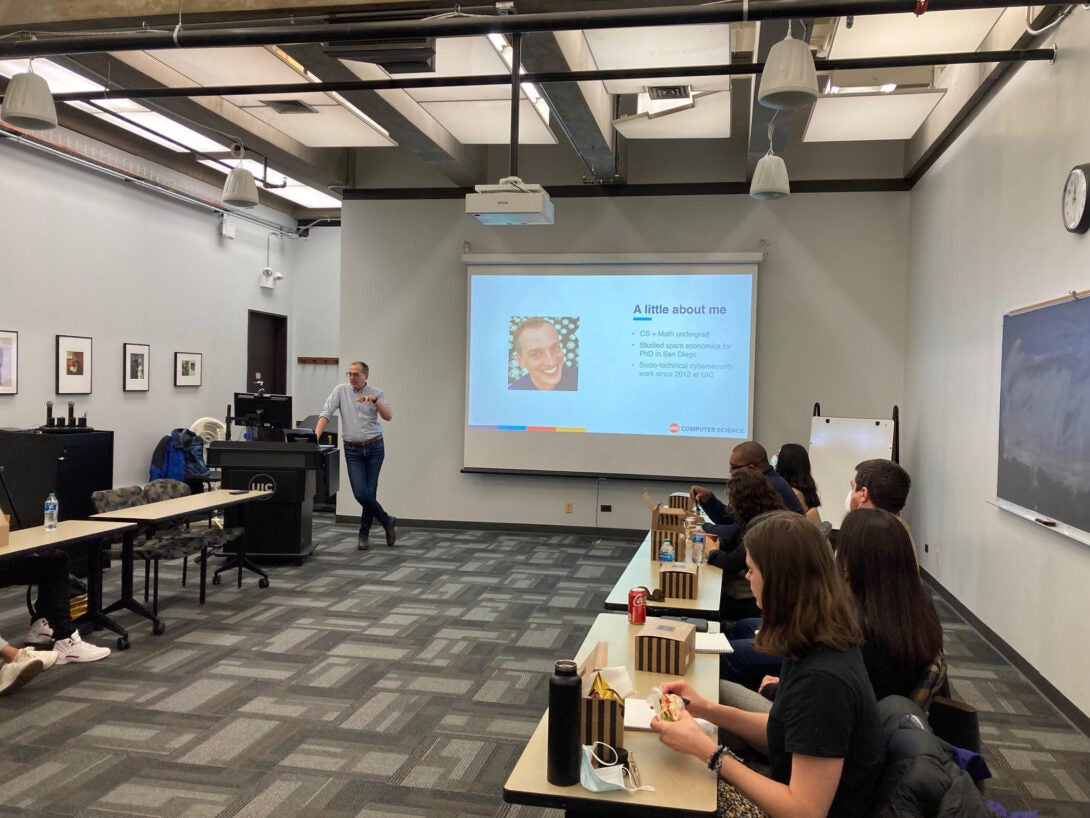 Dr. Chris Kanich presenting his Civic Engagement Lunch Talk at the UIC Daley Library