Discourse Awards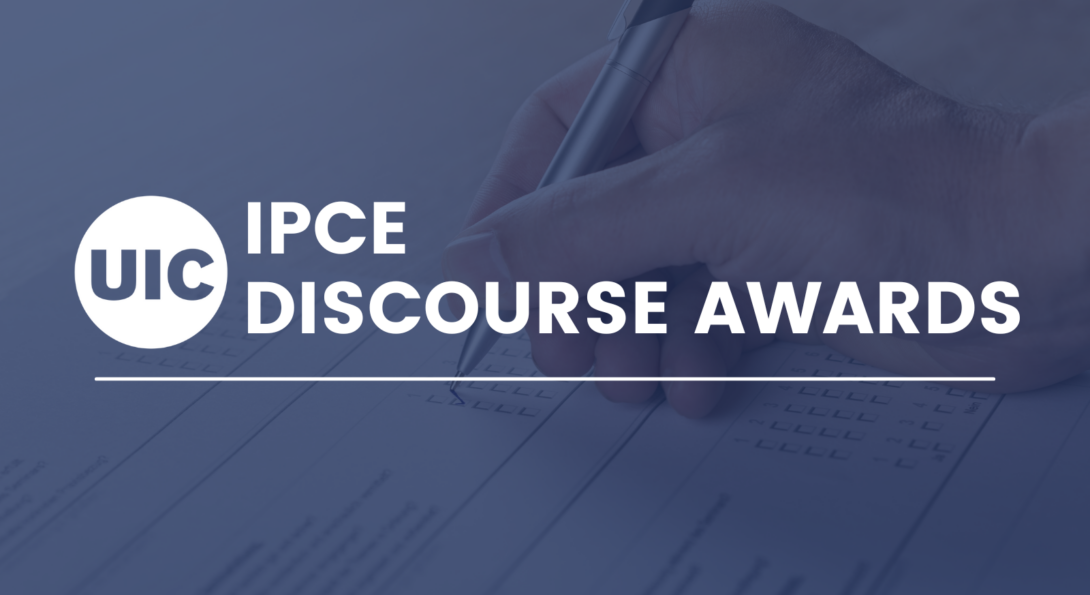 The Institute supports events that facilitate public discussion on policy issues or the policy implications of university research.
We seek to facilitate dialogue that educates individuals or groups about policy issues or provides opportunities for individuals or groups to engage each other in dialogue regarding policy issues.
Examples of eligible Discourse Award events are:
Public forums
Dialogues
Town hall meetings
Small conferences
Workshops
Online public events
These events may be open to the public or target a specific group such as policy advocates, residents of a specific neighborhood, or a sub-population such as youth or seniors. Our Discourse Award amounts are set at a maximum of $2,000. UIC faculty and research staff of UIC research centers, institutes, and programs are eligible to apply.
The Discourse Awards are contingent on state funding and availability each fiscal year.
The application is a fillable PDF. In order to ensure your application's full completion, please follow these steps:
Download the application to your desktop
Save it and rename it "IPCE_Discourse_Award_Application_[YOUR LAST NAME]"
Fill out the PDF
Print and scan the PDF with necessary signatures
Send the complete application as well as the required supplementary materials to ipce.discourse@gmail.com
The application period is for fiscal year 2022-2023. IPCE funding may not be used for scholarships, student stipends, or tuition differentials for students. Events must be held by May 31, 2023.
Applications are due January 13, 2022.
For more information, please contact Norma Ramos Heading link
Norma E. Ramos
Associate Director; Adjunct Faculty Instructor