"COVID Conversations: A Public History project of Chicago's History Corps" – A Civic Engagement Lunch Talk Follow-Up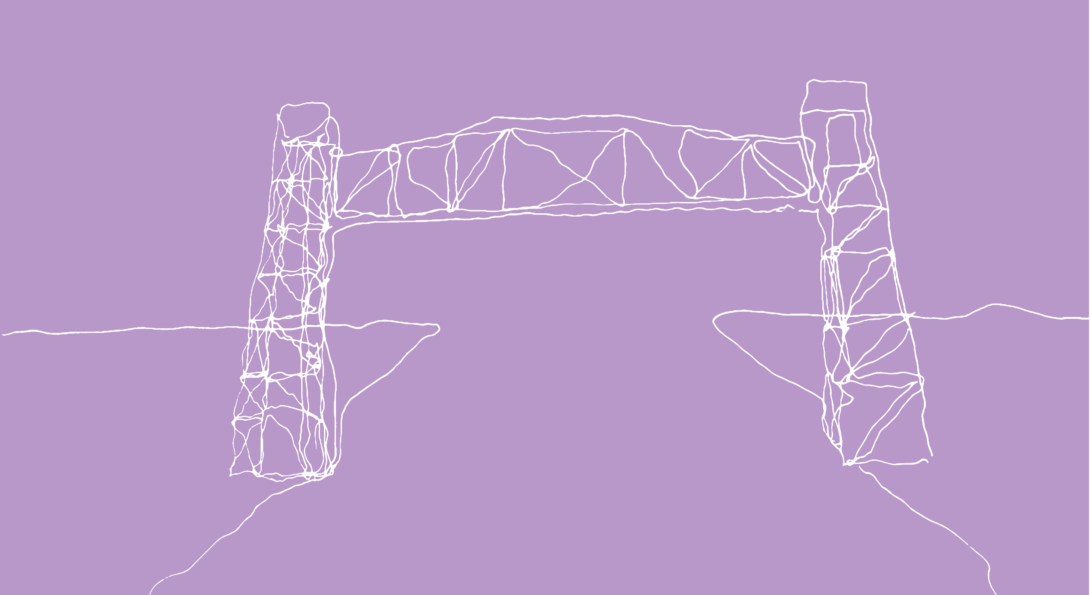 On March 15th, 2023, Professor of History & Gender and Women's Studies Dr. Jennifer Brier presented at IPCE's virtual Civic Engagement Lunch Talk series. Her presentation was titled "Inclusive Open Government Data for Environmental Justice: Enhancing Community Stakeholders' Voices". She was joined by her fellow project collaborators Ellen Mayer, graduate student in the Department of History at UIC; Oscar Solis, MFA graduate from the Department of Graphic Design at UIC; and Caesar Thompson, undergraduate student at the School of Public Health at UIC.
The Ewing Avenue bridge sketched above frames the skyline from Chicago's east side. How would you draw your COVID Skyline? In their talk, this interdisciplinary team of UIC faculty and students shared their experiences building a Chicago History Corps, which documented how communities struggled in and got through 2020.
The "Care in Conversation: A Community History of COVID-19 by Chicago History Corps" zine is an incredible resource that is intended to serve as a classroom resource. It includes instructions for how to reconstitute the workshops the team had done, and a series of lessons plans for building an oral history. View this historical document online here, or download a copy here.
Chicago HistoryCorps COVID Conversations poster #1 Heading link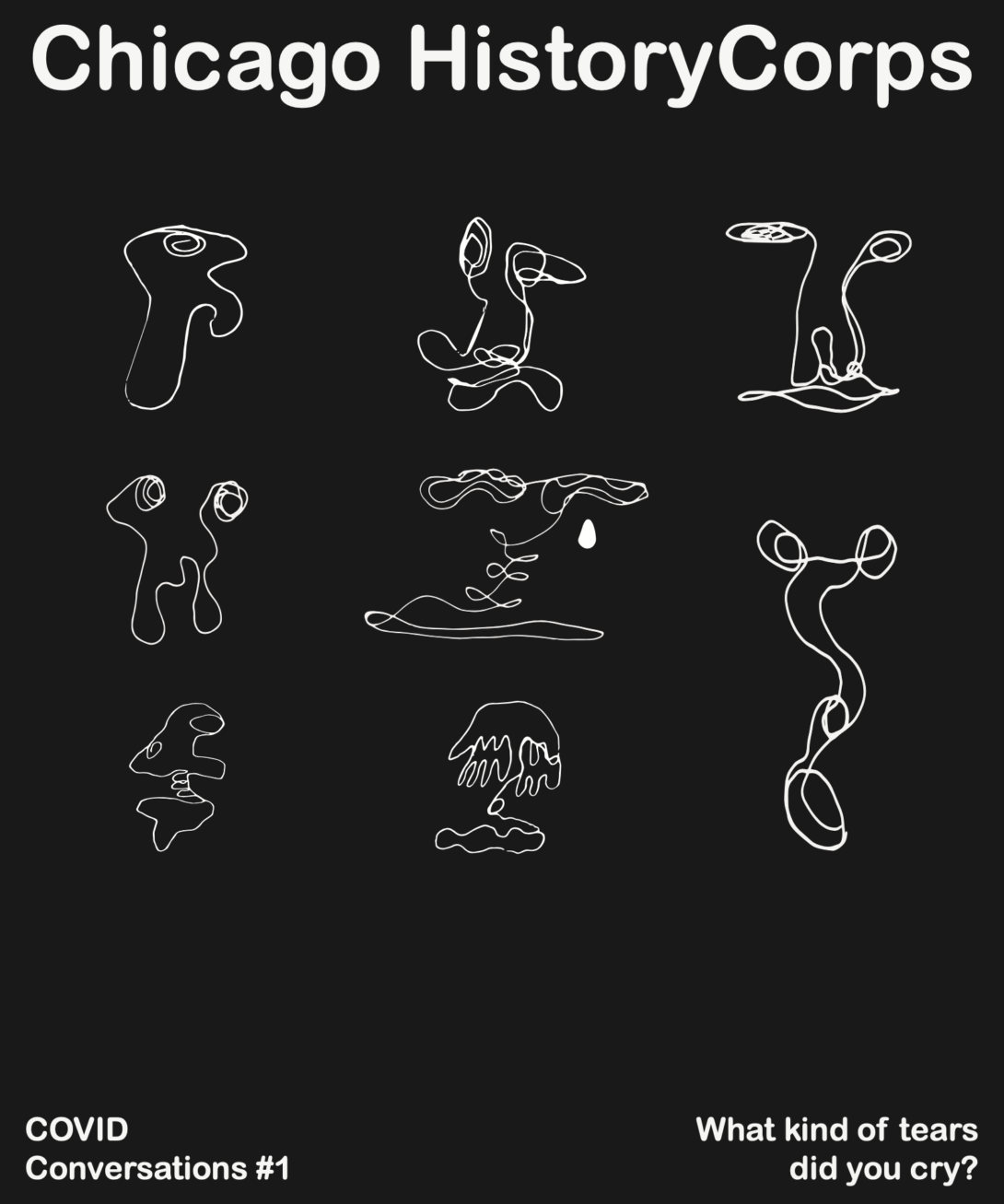 Chicago HistoryCorps COVID Conversations poster #1
Chicago HistoryCorps COVID Conversations poster #2 Heading link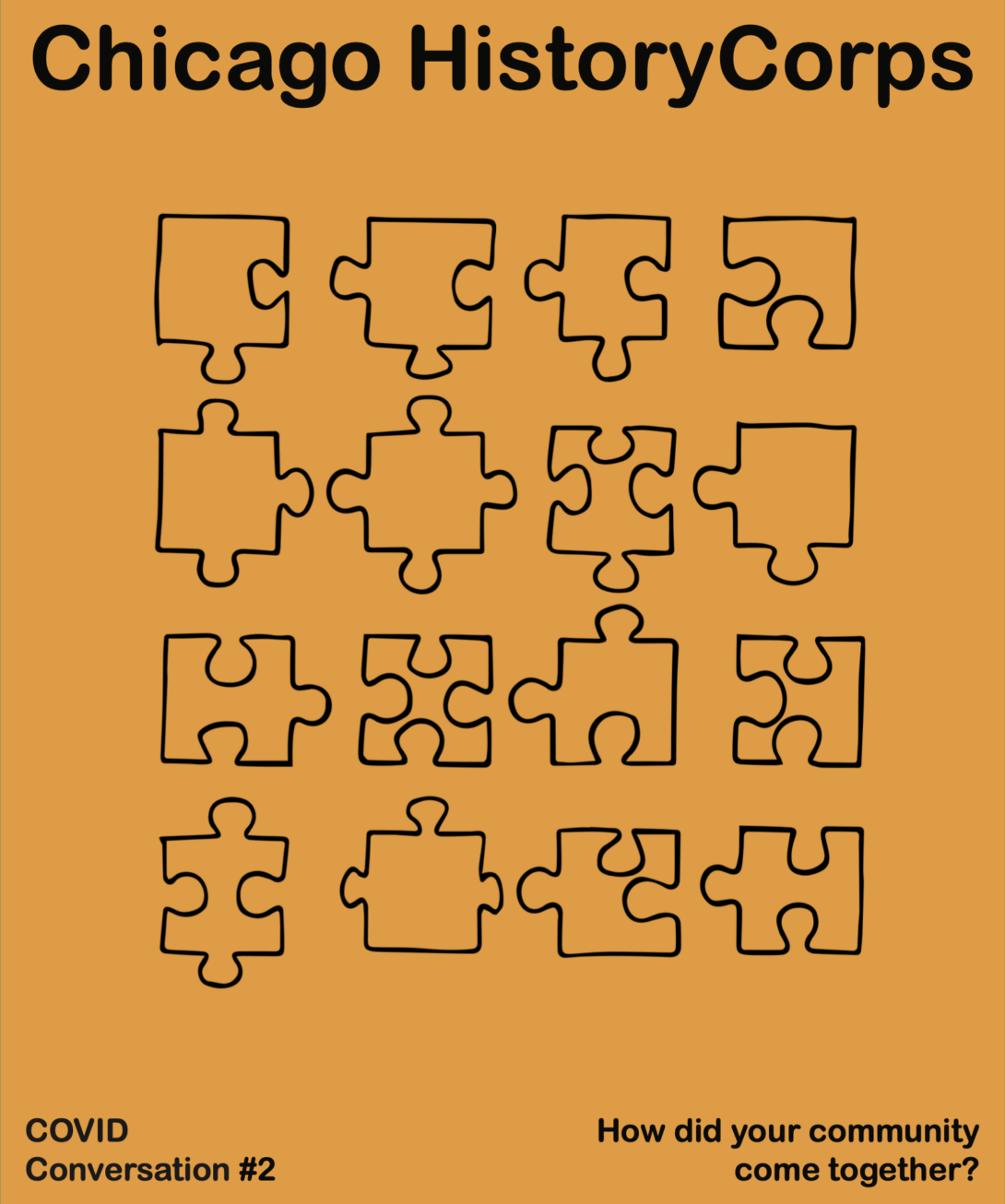 Chicago HistoryCorps COVID Conversations poster #1
Chicago HistoryCorps COVID Conversations poster #3 Heading link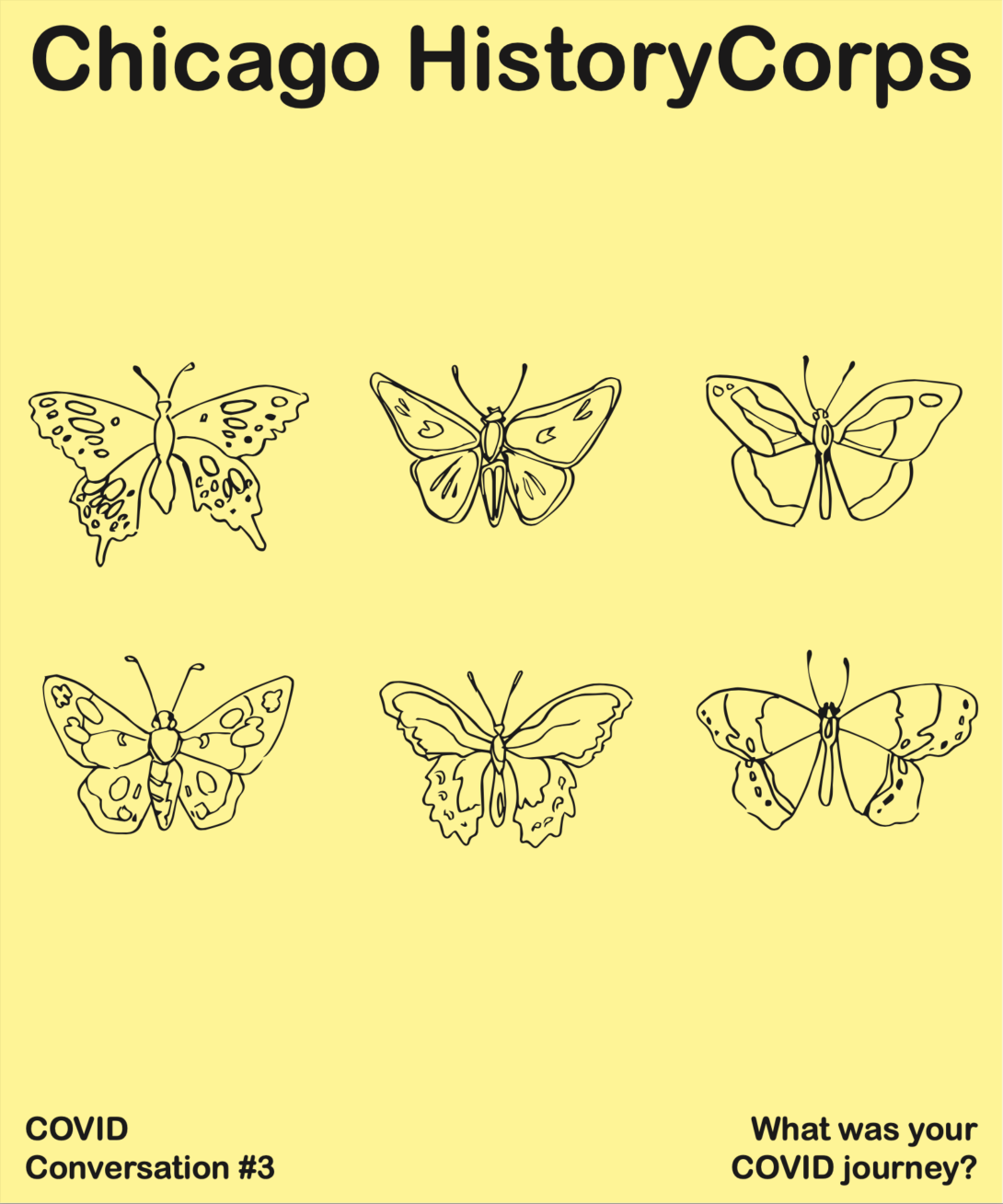 Chicago HistoryCorps COVID Conversations poster #3
Chicago HistoryCorps COVID Conversations poster #4 Heading link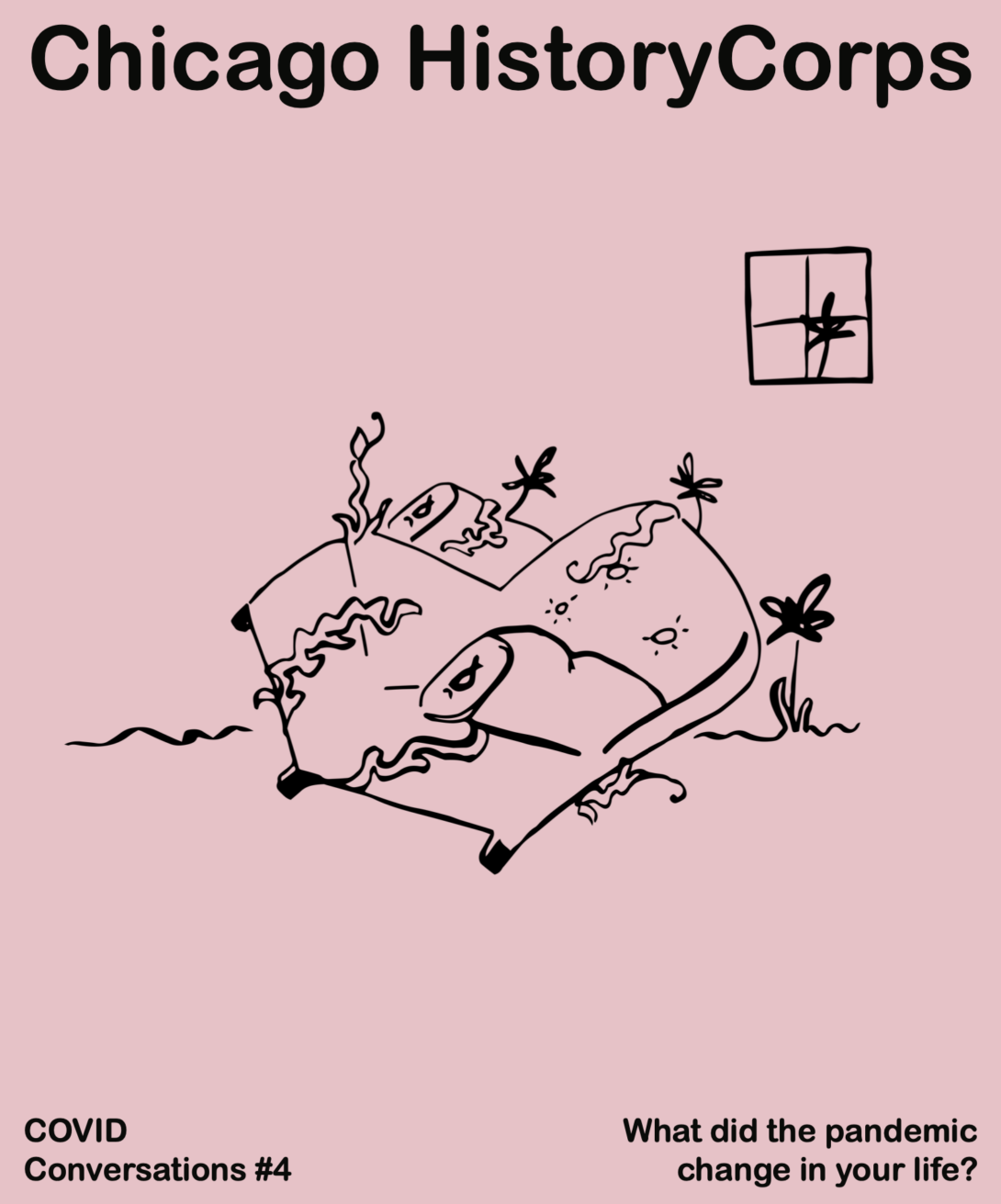 Chicago HistoryCorps COVID Conversations poster #4
Chicago HistoryCorps COVID Conversations poster #5 Heading link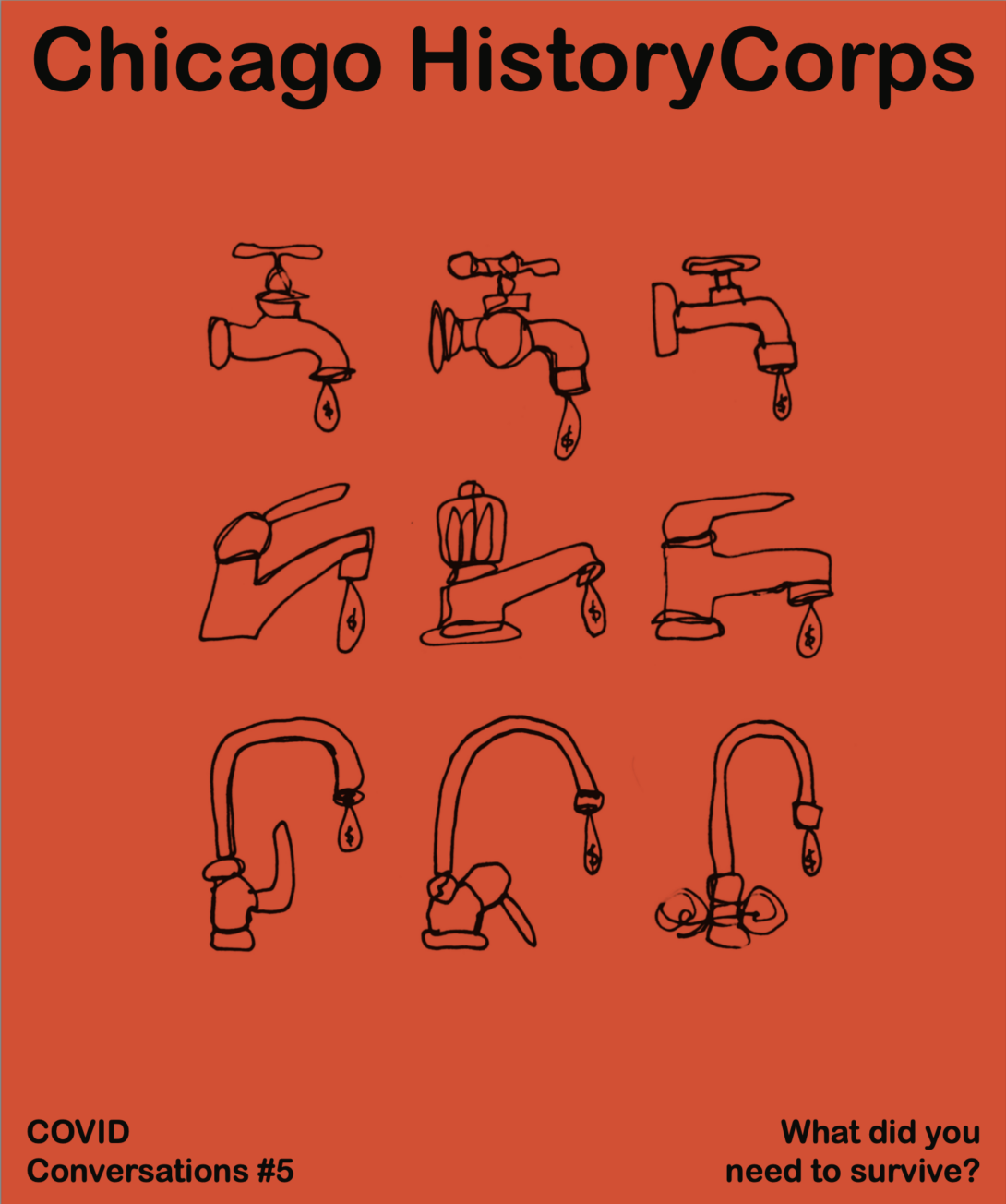 Chicago HistoryCorps COVID Conversations poster #5
Chicago HistoryCorps COVID Conversations poster #6 Heading link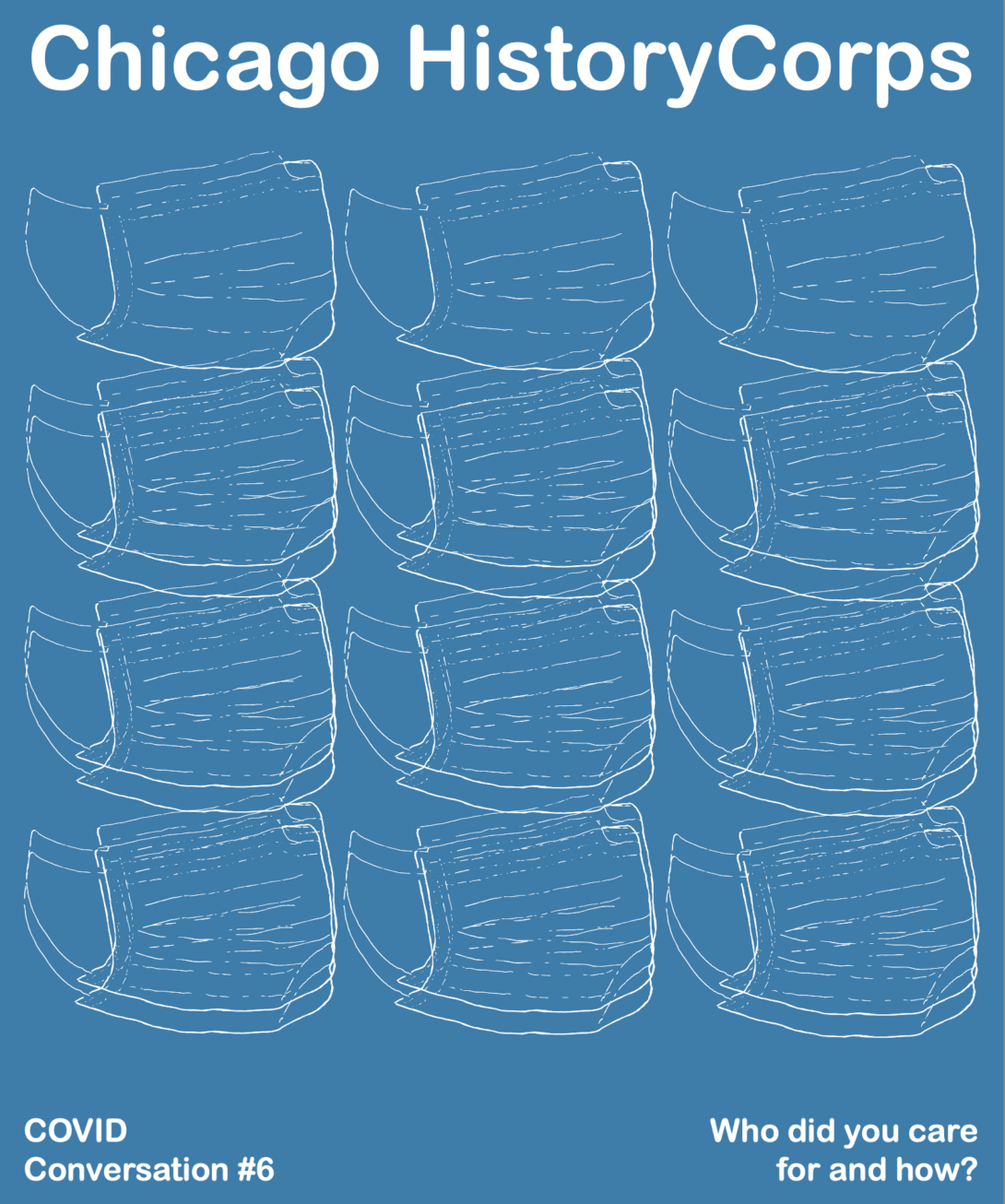 Chicago HistoryCorps COVID Conversations poster #6
Chicago HistoryCorps COVID Conversations poster #7 Heading link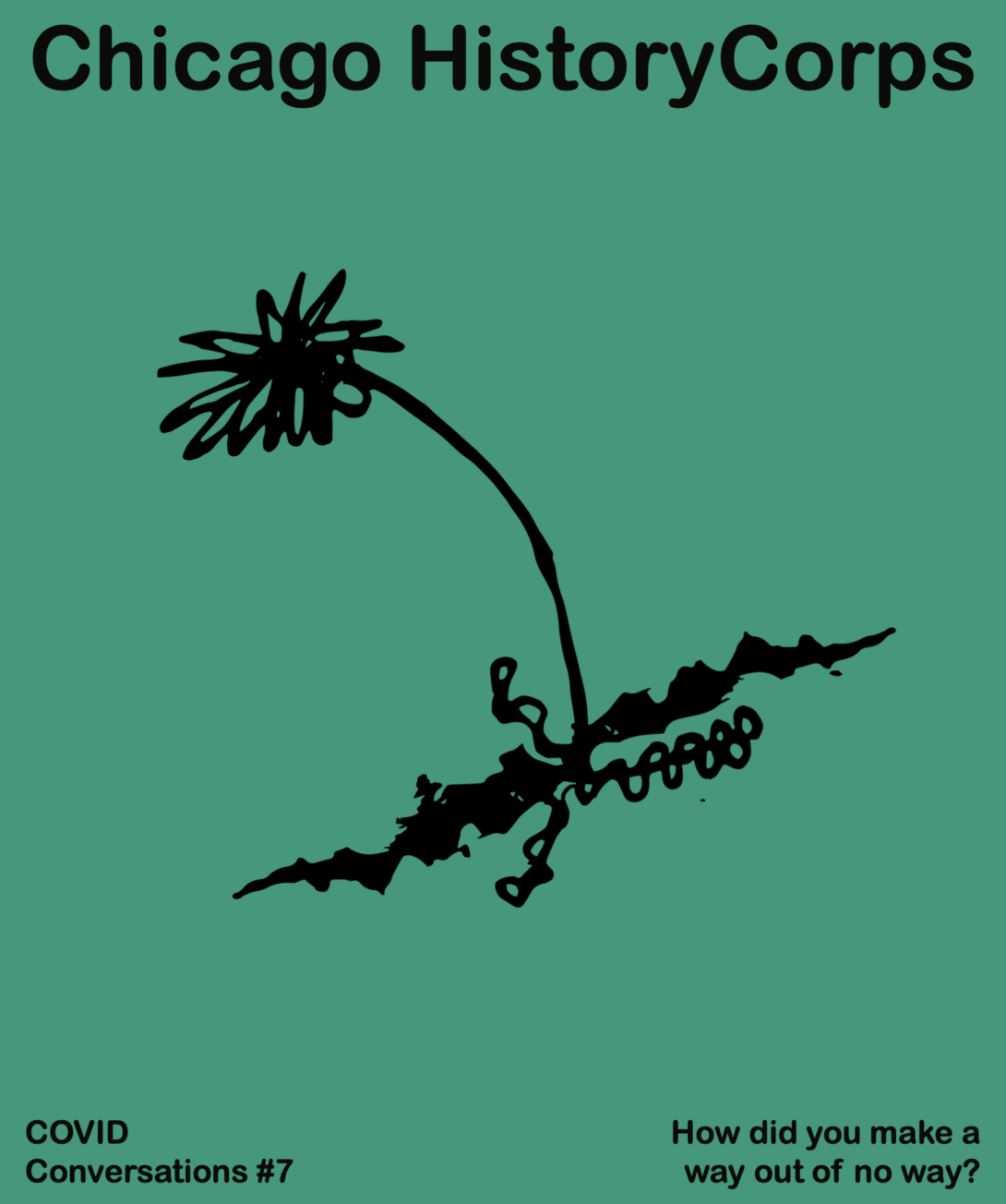 Chicago HistoryCorps COVID Conversations poster #7
Chicago HistoryCorps COVID Conversations poster #8 Heading link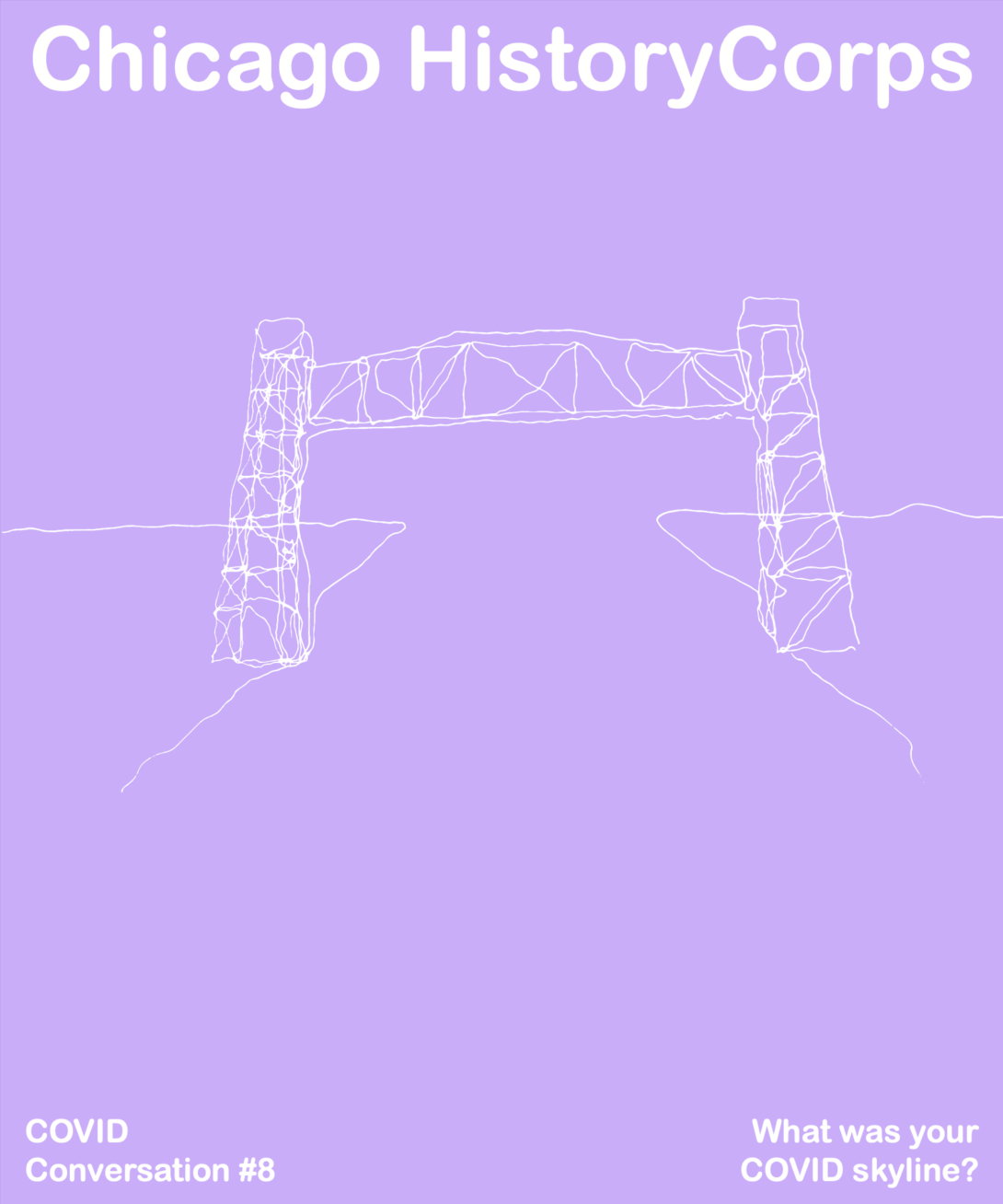 Chicago HistoryCorps COVID Conversations poster #8
Modified on March 22, 2023