Meet the 2023-2024 UPPF Fellows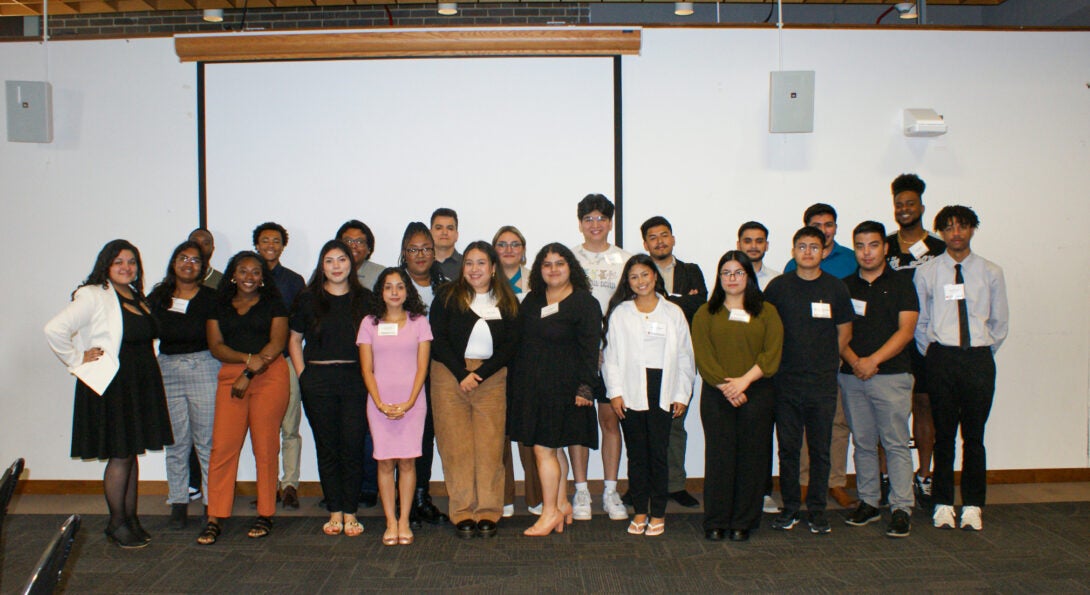 20 undergraduate students will participate in the fellowship program this year
IPCE, in partnership with the African American Academic Network (AAAN) and Latin American Recruitment and Education Services (LARES), is pleased to welcome the 2023-24 cohort of undergraduate students to the Urban Public Policy Fellowship (UPPF) program.
These 20 UPPF fellows will attend seminars covering the areas of public policy-making, advocacy, community development, and service provision. They will also complete a valuable internship experience and will further enrich their education through a comprehensive research project.
The fellows will present these research projects in the spring.
The following students were accepted as fellows for the 2023-24 academic year:
Melannie Agaton, Mateo Baker, Felix Celestino, Elora Choudhury, Alexander Diaz, Terry Dudley, Carla Duran, Saide Flores, Alejandro Lopez Perez, Manuel Luna, Alexis Mata, Carlos Morales Jr, Kayla Pilgrim, Kimberly Rivera, Janet Rodriguez, Juan Rosendo, Sheila Santos, Deven Shortt, Haniyyah Thomas, Ivana Valencia.
We are also welcoming four new Graduate Mentors for the program: Marcus Daniels, Marissa G. Leal, Alejandro Monzón, and Lamonica Sykes. Read more about their backgrounds and the experience they are bringing to the program on our staff page here.
Modified on September 26, 2023