Social Autopsy of COVID-19 in Chicago: A Civic Engagement Lunch Talk Follow-Up
On February 2nd, 2022, Professor in Sociology Dr. Claire Decoteau presented at IPCE's virtual Civic Engagement Lunch Talk series. Her presentation was titled "Social Autopsy of COVID-19 in Chicago".
In her talk, Professor Decoteau reported on findings from a research project that analyzed the city of Chicago's "racial equity" approach to COVID-19. She interviewed 65 policymakers, public health experts, epidemiologists and community organizers involved in the city's COVID-19 strategy and 100 residents of three neighborhoods deeply impacted by COVID-19 and found that pre-existing structural inequalities were not taken into account by local or federal policy and that mitigation efforts, even when they involved community organizers, employed a scarcity framework that pitted communities against one another. As a result, core vulnerabilities among Chicago's Black and Latinx residents went unaddressed.
Professor Decoteau's research was done in collaboration with the Institute for Research on Race and Public Policy's State of Racial Justice Reports, specifically the December 2021 report: Deadly Disparities in the time of COVID-19: How Public Policy Fails Black and Latinx Chicagoans.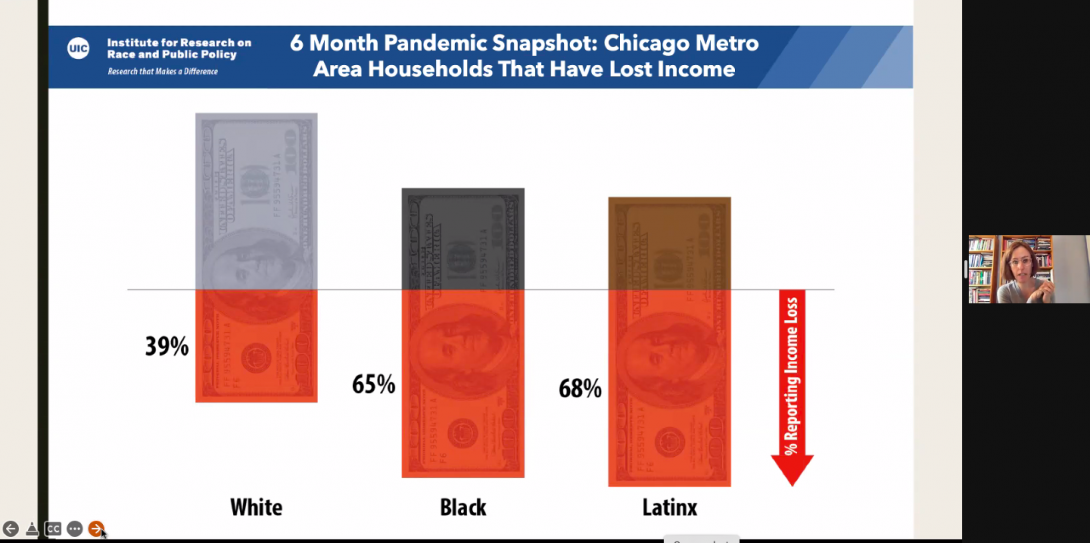 6 Month Pandemic Snapshot: Area Households That Have Lost Income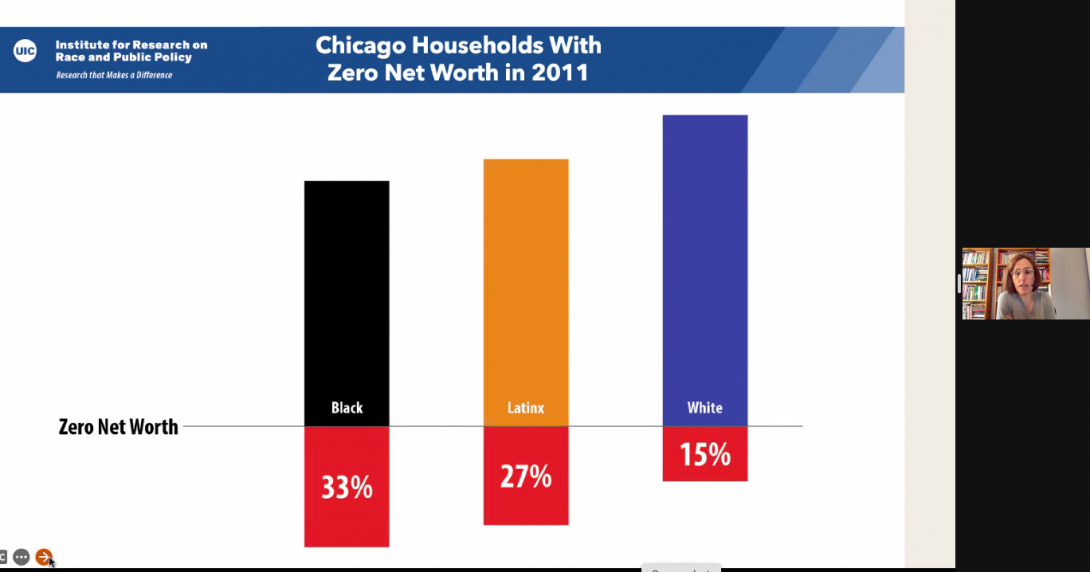 Chicago Households with Zero Net Worth in 2021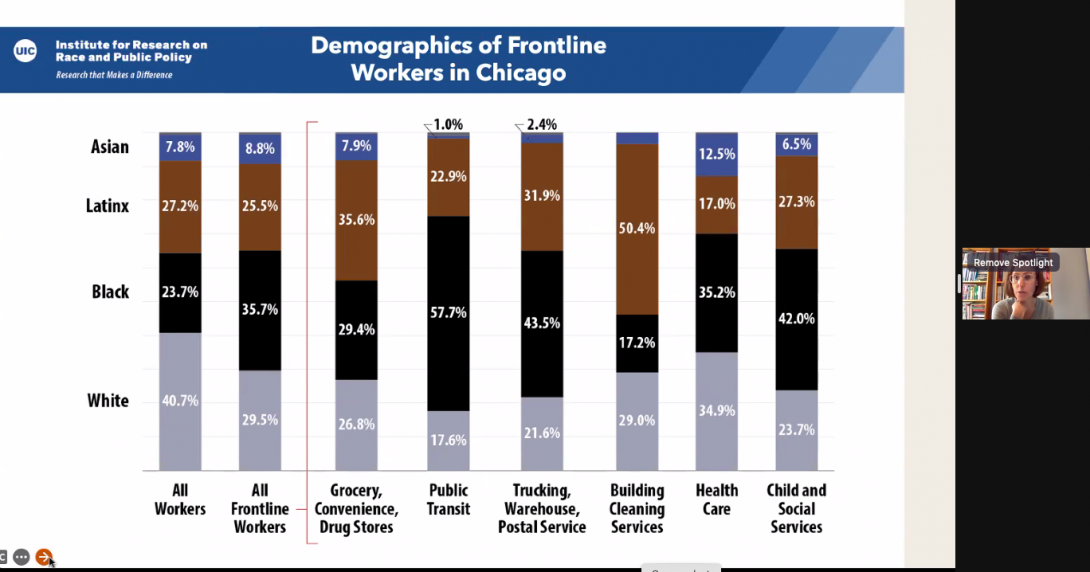 Demographics of Frontline Workers in Chicago