The 2023 UPPF Research Symposium Follow-Up
Exploring the Impact of Research on Policy
IPCE's Urban Public Policy Fellowship (UPPF) Program Fellows presented their research posters on Friday, April 21st at the UIC Student Service Building, led by Program Manager Gabriela Avila. The symposium showcased our Undergraduate Fellows' public policy research, with policy-related projects that stem from hands-on research experience.  Topics included justice, community development, gentrification, immigration, mental health, health disparities, and education.
Welcome remarks were given by Joseph K. Hoereth, Director of the Institute for Policy and Civic Engagement (IPCE). The keynote speaker was Alma E. Anaya - Cook County Commissioner, 7th District. Joseph Fields, Associate Director of the African American Academic Network (AAAN), opened the poster presentations, and closing remarks were made by Luis Duarte, Executive Director of the Latin American Recruitment and Educational Services (LARES).
UPPF presenters included Jair Alvarez, Arlene Amaya, Ashley Cruz, Felix Giron, Nicholas Hart, Renee King, Elvis Kouassi, Vanessa Luna-Victoria, Ishmael Mendoza, Wilma Mendoza, Ayesha Muhammad, Adrian Oyetero, Citlali Rodriguez, Nathalie Rodriguez, Karlie Sanchez, Jose Serrano, Melodie Slaughter, and Michelle Soriano Gonzalez. We are excited to see what they do in the future, and wish them each the best!
Students presenting their posters at the Symposium Heading link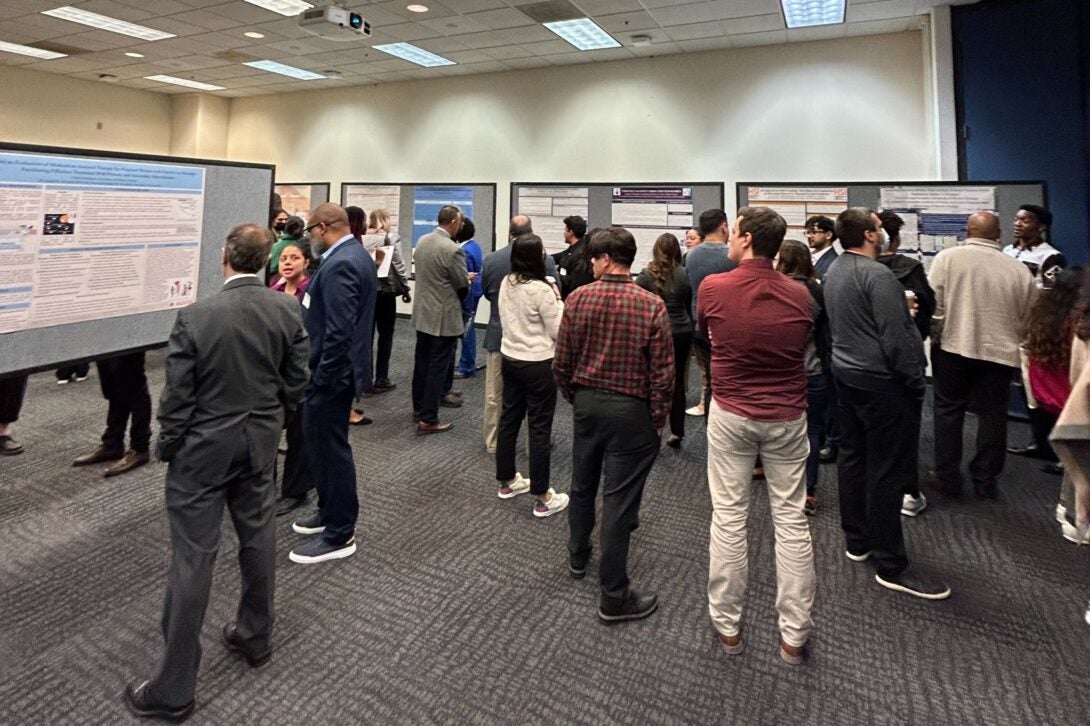 Students presenting their posters at the Symposium
Fellows Jair Alvarez's and Elvis Kouassi's research posters Heading link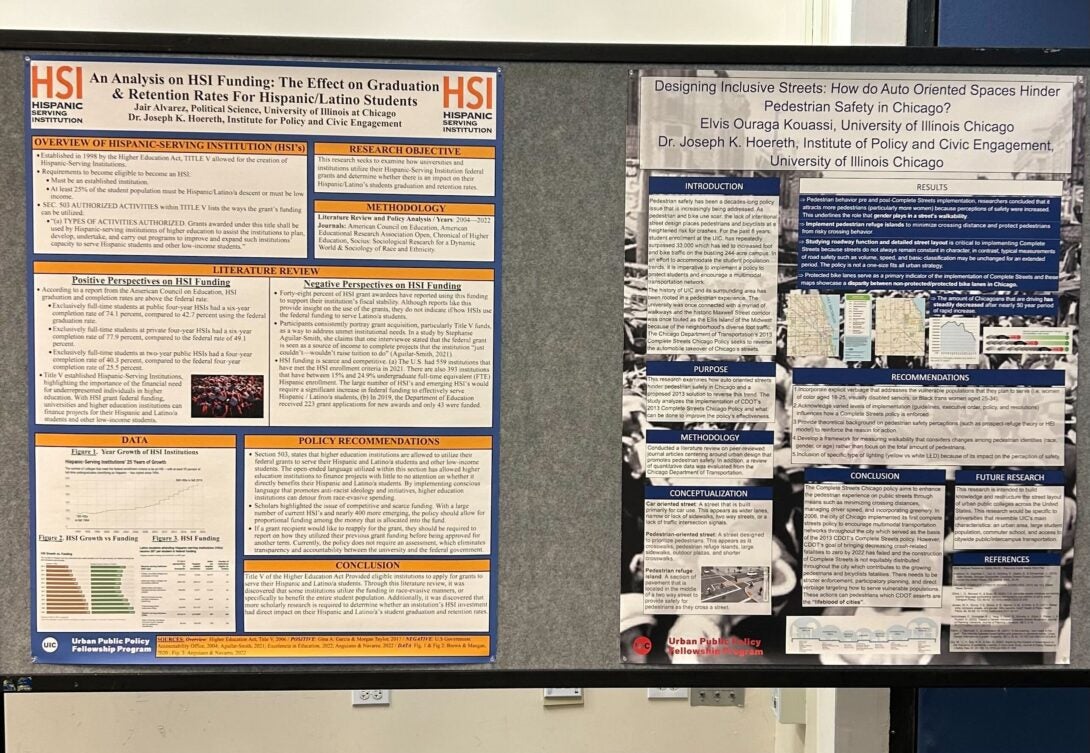 Fellows Jair Alvarez's and Elvis Kouassi's research posters
Modified on April 24, 2023